DAREU A87 Mechanical Keyboard Swallow Theme Wired Ice Blue Backlight 87 Keys Cherry MX Switch Blue PBT Keycaps
DAREU A87 Mechanical Keyboard Swallow Theme Wired Ice Blue Backlight 87 Keys Cherry MX Switch Blue PBT Keycaps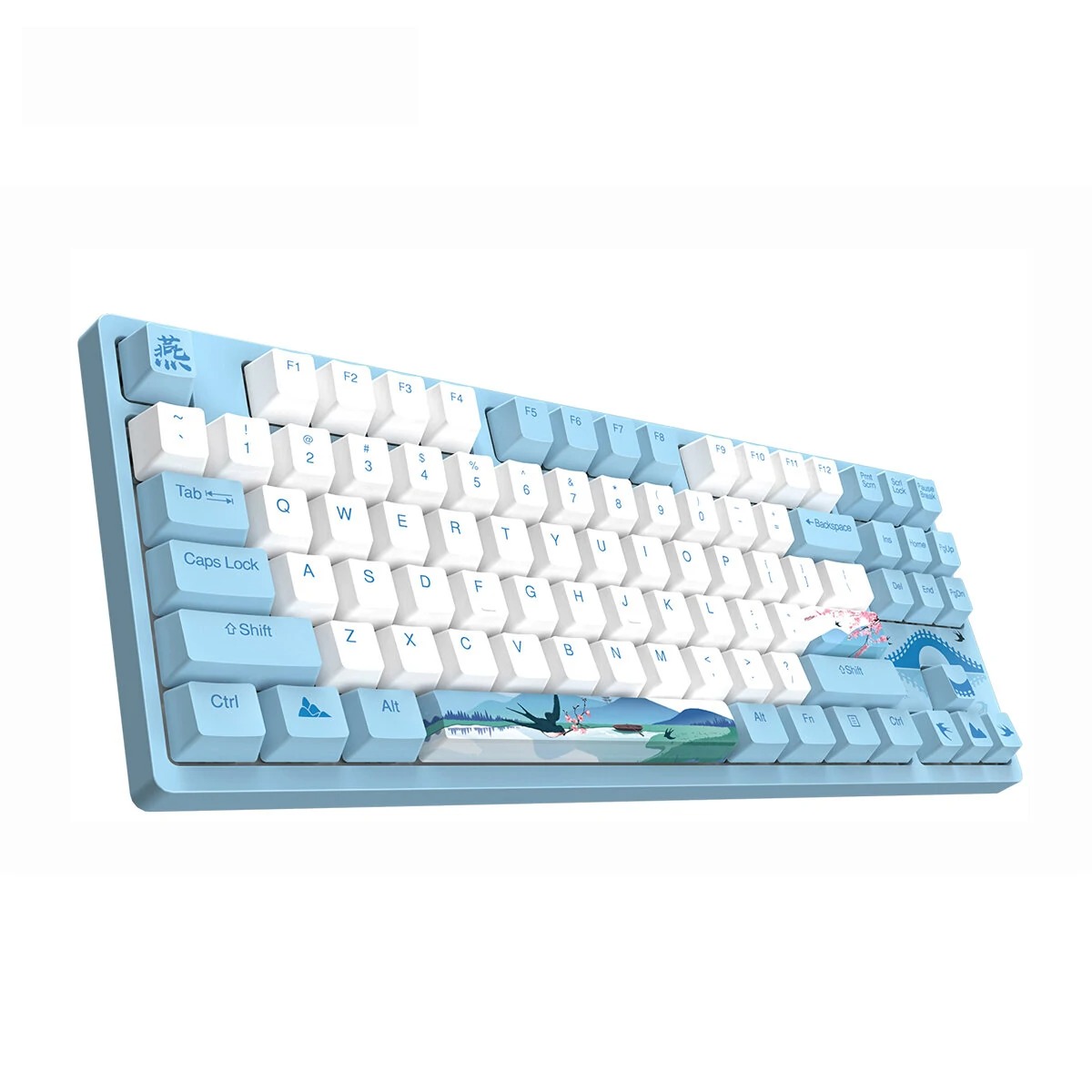 Product Category:
Keyboards
Estimated Shipping Time:5-7 business days
Stock: 0 pcs available
Cannot be shipped to: People's Republic of China.
Product Description
Specification:
- Brand Name: DAREU
- Model Number: A87
- Theme: Swallow
- Color: Blue
- Layout: 87 Keys
- Keycap: PBT Keycaps with Dye-Sublimation
- Switch: Cherry Switch (Blue / Red / Brown Switch)
- Connection: Type-C Wired
- Backlight: Ice Blue
- Product Size: about 359 * 136 * 36mm
- Product Weight: about 1250g
- Operating System: Windows XP / Vista / Win 7 / Win 8 / Win 10
Features:
◆ Multimedia button function.
◆ Magnetic upper cover.
◆ Ergonomic design.
◆ N key rollover support.
◆ PBT dye sublimation keycap. Wear-resistant, hard ,colorful and closed characters, meeting the user's dual requirements for practicality and beauty.
◆ 3.5mm sili encing silicone pad. The noise-silencing silicone pad effectively reduces the noise caused by vibration when the keyboard is tapped on the shaft switch during use, and ensures that the sound of the keyboard is more pure..
Package included:
1 * DAREU A87 Mechanical Keyboard
1 * User Manual