HUAWEI Betop G2 Wireless Gamepad Controlle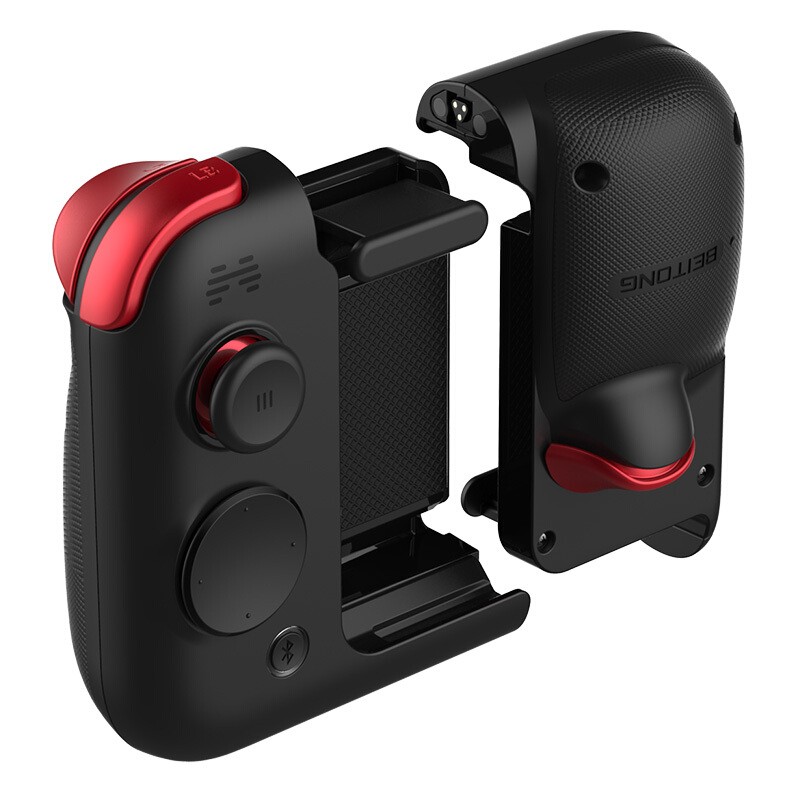 Product Category:
Gamepads
Estimated Shipping Time:5-7 business days
Stock: 99 pcs available
Cannot be shipped to: People's Republic of China.
Product Description
HUAWEI Betop G2 Wireless Gamepad Controller Bluetooth 5.0 Magnetic Combination Technology Android Support iOS 13.4 And Above
Features
1.Magnetic combination technology, unique and portable
2.Composite mechanical buttons for better gaming experience
3.Add a back button on right to support five-finger gameplay
4.ALPSTM large pressable joystick for more sensitive operation
5.Innovative dual-mode connection, supporting Bluetooth 5.0 and WiFi 2.4G connection
6.Modular interchangeable joystick and direction keys to adapt to different players' usage habits and
7.Wide compatibility, compatible with mainstream Android phones with a width of 67-92mm and a
8.HUAWEI and Honor mobile phones are free of physical mapping, free of activation mapping, and
free of ROOT mobile phone.
9.Applicable models: Huawei, Xiaomi, for Samsung, oppo, VIVO, OnePlus and other mainstream
Android phones,IOS 13.4 and above.
10.Power supply: left 400mAh, right 250mAh
11.Product size: 95.7 x 83.4 x 46.4mm
1 x Betop G2 bluetooth Gamepad
1 x Replaceable "+" Button