Original Betop Zeus Gamepad BTP-T6 Elite Set Edition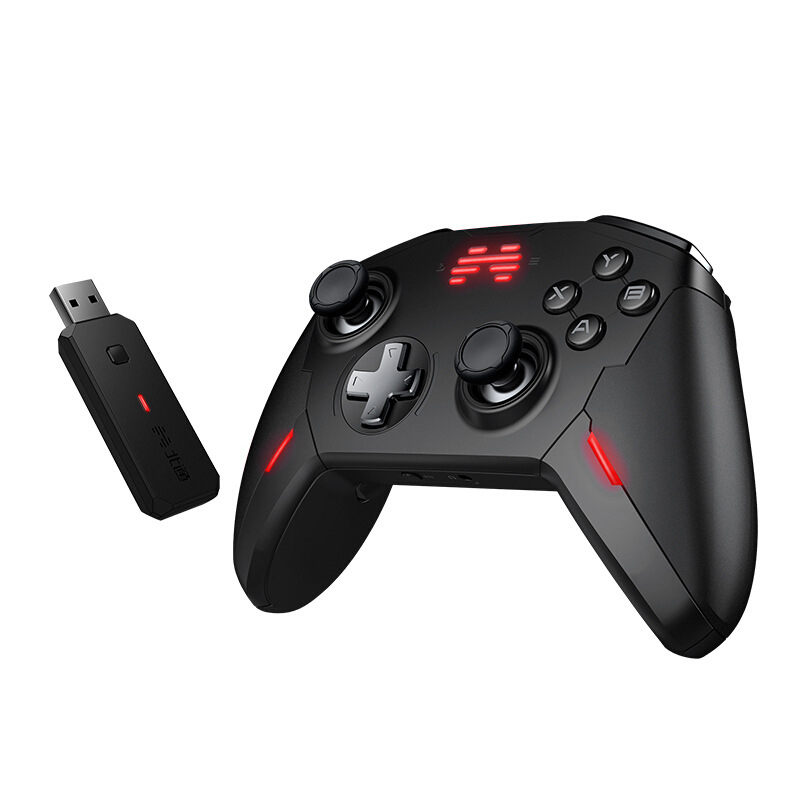 Product Category:
Gamepads
Estimated Shipping Time:5-7 business days
Stock: 99 pcs available
Cannot be shipped to: People's Republic of China.
Product Description
Using the micro switch of gaming mouse, the trigger speed is 35% higher than that of traditional conductive adhesive.
0.7mm trigger stroke, 110g trigger pressure, 5 million keystrokes life
2. Imported joystick, changeable joystick
3 sets of joysticks with 3 hand feelings, high for accurate drifting, low for extreme speed turning.
6mm: Fast special type, more suitable for fighting games;
8mm: Universal type, suitable for all kinds of games;
10mm: delicate control type, suitable for racing games
3. Custom somatosensory BMC™
You can control the movement or direction with the handle somatosensory, and you can also control the action of the character.
4. Powerful macro function
Somatosensory-button-trigger-rocker-light-vibration can be set through software.
Log in to the official website of betop game https://www.betopgame.com on your computer to download the [PC version] to install, and click [Elite Controller Assistant] in the upper right corner [Toolbox] to start the setting.
5. Interchange buttons, PC/NS supports multiple platforms
The positions of ABXY keycaps are interchangeable, and the PC/NS platform is not confused
Added 4 buttons on the back for more convenient control
7. Bluetooth direct connection
Bluetooth supports the connection of some Android phones, and some Android phones may not be able to connect. The currently known models do not match: Redmi NOTE4X, Meizu PRO7, Redmi Note8 Pro, Black Shark 2, Black Shark 2 Pro, and folding screen phones.
Bluetooth can be directly connected to win10 computer with Bluetooth function, switch game console, the setting steps are shown in the following video
*No support for wake-up switch function yet
8. 2.4G wireless connection
Purchase a dedicated Zeus receiver, which supports 2.4G wireless connection, supports plug-in headphones (high-resolution audio wireless technology) and flying mouse function, and the game audio and video are synchronized.
8.1. Tap the [FN key] to turn on the flying mouse mode, the default [A key] is the left mouse button, and the [B key] is the right mouse button.
8.2. By default, hold down the [FN key] and press the [up/down keys] to adjust the volume.
8.3. By default, press [FN key] and press [BACK] to return to the computer desktop.
BTP-T6*1, data cable*1, replaceable joystick*2, electronic manual*1, warranty card*1